5 key lessons from Apple's marketing strategy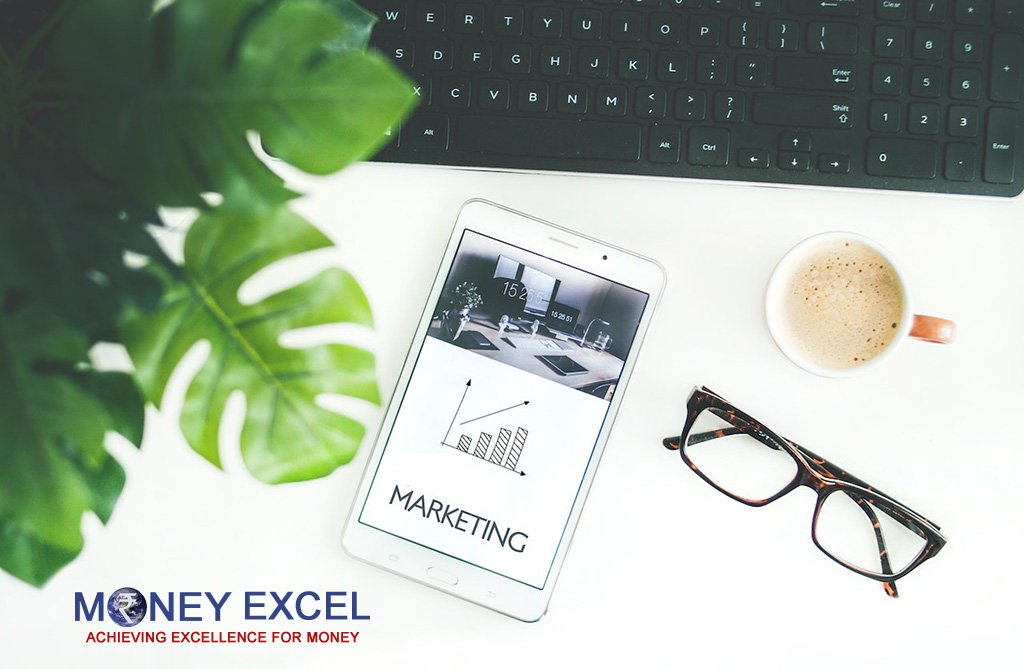 Apple's marketing strategy is innovative and amazing. You can grow your business and succeed by using Apple's marketing strategy.
You have to think about Apple's marketing strategy. Apple's marketing strategy means innovation and innovation marketing. In this skilled economy, you can achieve massive success through innovation and innovative marketing. Your chances of achieving success in products or services are high if you adopt innovative marketing.
Each of us is a fan of the Apple brand. Apple's iPhone and iPad are still among the best-selling products in the world. Apple means logic behind innovation. Innovation in design, innovation in functionality, innovation in packaging and innovation in marketing.
Today I will share 5 key lessons from Apple's marketing strategy | Commercialization of innovations. I acquired this learning after carefully studying Apple products and marketing strategies. I am 100% sure that these learnings will help you grow your business.
5 key lessons from Apple's marketing strategy
#1 Avoid the price war Focus on a unique value proposition
Apple is a brand that always avoids price wars and believes in the value proposition. The Apple brand has no competition. No competition means no price war. Apple's strategy says that the price war and falling prices lead to a "race to the bottom".
The Apple product is synonymous with true value. The Apple product is full of unique features. The design of every Apple product is sleek and beautiful. The product packaging is unique. It's a marketing strategy that does well through social media and is a competitive advantage for Apple and its market share.
Apple charges higher prices because they offer unique value and features. Some features of Apple products are –
Better security and privacy

Single high resolution camera

Safari web browser for a unique browsing experience

iTunes Store for iOS app

Intuitive touchscreen
Whether you're selling products or services, the key to making this strategy work for you is making sure you justify that higher price to capture your market share.
#2 Design a better customer experience
Apple does not sell products. It's selling a unique customer experience. Apple has created a customer experience that goes far beyond the limits.
The "Apple customer experience" includes elements of every aspect of the shopping process: comparing different versions of products, trying products in the retail store, purchasing the item, receiving it, unboxing it, and setting it up.
If we only take the example of the Apple store – visiting the Apple store is a unique experience in itself. Each Apple store is uniquely designed with warm lighting, fascinating colors and a unique layout, making it a unique customer experience.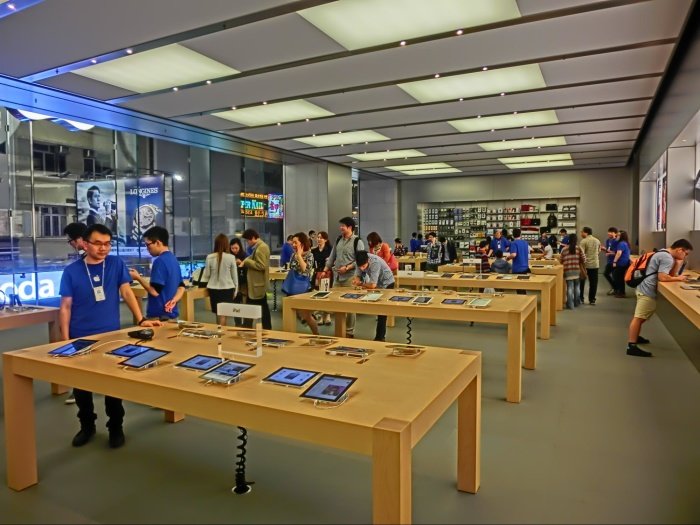 Learning from this is – You need to think about how you can design a unique customer experience for your product or services. Simply put, delivering more value to the customer. Think about customer delight, not customer satisfaction.
#3 Know your audience and speak to them in their language
Apple's marketing strategy is unique. From website to product features, everywhere you see marketing.
Let me explain with examples.
Just visit the Apple website. Visiting the Apple website is a wonderful experience. On the website you will find all the posts that connect with the audience. For instance –
The iPad is adorable, drawable and magical

iPad Pro is supercharged by M2

iPhone 14 Pro is Pro beyond

The iPhone 14 is bigger and better

Apple Watch Ultra is the adventure that awaits you

Apple Watch Series 8 is a healthy lead

The iPod is not a music player – it lets you store hours of music in your pocket.

iMac isn't just a computer – it helps make your computing experience exciting and enjoyable.

iPhone isn't just a smartphone, it lets you put the power of an Apple computer into your phone.
For example, if your primary audience is millennials, you can use a mobile app or chatbot on your website. Whereas if your audience is seniors, you can connect them over the phone to customer service and serve them differently.
Learning from all the examples above is – It is extremely important to know your audience and use marketing language and tools that connect with the customer.
#4 Manage emotions
Customer emotions play an important role when purchasing a product or service. I even shared this with you in 3 Powerful Selling Secrets "People buy with emotion and they justify with logic."
Selling and marketing Apple products is all about emotion.
Take a look at the first iPad ad that premiered at the 82nd Annual Academy Awards on Sunday, March 7, 2010. The ad showed people relaxing in the living room with the new iPad gadget. They looked happy and comfortable with the new iPad.
They weren't talking about display dimensions or processing power. They were just enjoying their iPads.
These ads are Apple's marketing strategy to connect with customers emotionally and convey the message that the iPad makes your life easier and gives you a lot of ease and pleasure. They want to connect with the customer's heart, not their mind.
Learning from above is – Speak to customers with feeling. Knowing their pain zone and talking about improving their current situation and sales would be more.
#5 Build loyal fans
Apple's marketing strategy clearly shows one thing you need to retain fans of your product or services.
Over the years, Apple has built one of the most hardcore fanbases for any brand, anywhere in the world.
Any product launch from Apple is a crazy launch. You'll find hundreds of fans, photographers, journalists, security personnel, police and onlookers at the product launch. Here is a photo showing the product launch.
Apple has created a cool, fun, and friendly brand personality and culture. Apple's marketing strategies are to make customers want to belong to this community. Their market share shows how successful they have been.
Now think about the advertising campaign created by Apple. "Think differently" it was used from 1997 to 2002.
The Think Different posters were black and white and only featured thinkers. Only one thing was promoted – Think Different and Apple believes in it. Think Different's ad storytelling was also unique.
Here's to the crazy ones.
The misfits.
The rebels.
The troublemakers.
The round pegs in the square holes.
Those who see things differently.
They don't like rules.
And they have no respect for the status quo.
You can quote them, disagree with them, glorify them or vilify them.
The only thing you can't do is ignore them.
Because they change things.
They push the human race forward.
While some may see them as crazy, we see genius.
Because the people who are crazy enough to think they can change the world are the ones who do.
© 1997 Apple Computers, Inc.
From this advertising campaign – Apple wanted to prove that they are different, that they are unique. This publicity had a huge impact on creating fans of Apple products.
Learning here is – Even small brands can build a community of dedicated users and customers. You just need to be clear about your brand values ​​and personality and create a core brand message that connects deeply with people.
To you
I am 100% sure that if you use Apple's marketing strategy and the key learning shared here, your chances of achieving massive business success are very high.
If you find it interesting and want to share your feedback, you can email me at sk@moneyexcel.com.