The Town of Rockingham unveils its latest marketing campaign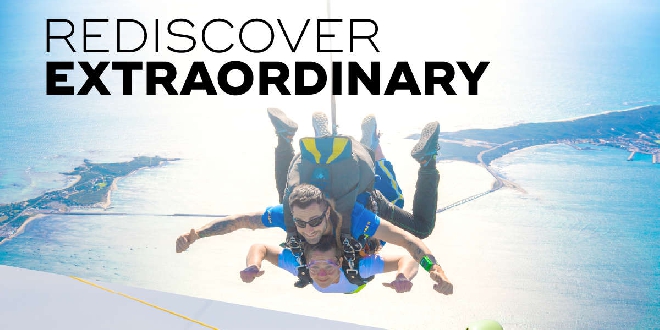 The Town of Rockingham has unveiled its latest destination marketing campaign.
It's called Rediscover the extraordinary and presents a wide range of experiences that visitors can enjoy from October to early December.
Whether exploring the city's iconic arts and culture event, the Castaways Sculpture Awards, experiencing Western Australia's most unique racing experience at the Channel 7 Rockingham Beach Cup or swimming with wild dolphins, there is something for everyone.
Visitors can kayak in the Shoalwater Islands Marine Park among wild sea lions, wakeboard in WA's only wired wake park in Baldivis, and skydive over Rockingham.
For those who prefer to stay on dry ground, there is a range of award-winning cafes, bars and restaurants.
The digital campaign will target specific audiences on social media via Facebook and Instagram.
Rockingham City Mayor Deb Hamblin said Rediscovering the Extraordinary. Rediscovering Rockingham was the final action in the city's 2019-2024 tourism destination strategy.
"The active pursuit of tourism and economic development is a key aspiration for the City in its Strategic Community Plan, and our latest destination marketing campaign is integral to achieving this goal," said Mayor Hamblin.
"Spring and early summer are fabulous times to visit Rockingham, with a number of exciting events and activities on offer.
"As the weather warms, we strongly encourage families from all over Washington to come and rediscover the extraordinary in Rockingham and create memories that last a lifetime. Above all, they will also discover why our city is known as the place where the coast comes to life.